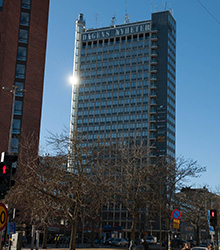 Winthers Audit Firm was established as early as in 1983 and consists of about 15 co-workers, five of them qualified (authorized and approved) public accountants.
Winthers is a medium-sized auditing- and consulting firm with clients in many various lines of business. We consider ourselves experts on small and medium-sized enterprises (SME) and issues regarding ownership.
During the last years the audit industry has been concentrated in a small number of large operators and a number of small one-man businesses. We don't believe in that!
Instead we believe in offering a wide range of services as well as personal commitment.
From our clients and contacts we have got the indication that precisely the personal contact with the accountant as well as a cost-effective price are the factors that are mostly sought after. Therefore we have the following mission statement:
"We offer audit, accounting & payroll, advisory and tax to small and medium-sized enterprises, societies and foundations within all lines of business. Our objective is to provide our clients and their owners, considering the personal commitment which characterizes a smaller firm"
– a better service at a more competitive price than the large audit and advisory firms
– a more comprehensive service than the small audit firms
We promise that we practice what we preach!